Recycling cell phones and tablets Montreal
Are your electronic and computer equipment at the end of your life and you are looking for an environmentally friendly way to get rid of them? Recycling is probably the healthiest option available to you. Not only does he Reduces waste, but it also has many economic and environmental benefits. Additional jobs are being created, and preserved natural resources. Whether for personal needs or for the needs of your business, opt for the services of a recycling in Montreal is the best option.
Reasons for recycling your electronic gadgets there are many. Indeed, opting for recycling allows:
To prevent e-waste from polluting Canadian soil;
Avoid hacking and other digital frauds since during recycling, all personal data stored in the devices is destroyed;
To recover materials such as copper, gold, palladium, silver, or glass, for the purpose of using them to make new products.
Some myths about recycling to be absolutely silent!
Different misconceptions exist and go unfairly against recycling and its benefits:
Electronics are just worthless gadgets Whether it's the small smartphone or the large curved TV, these devices contain expensive and valuable materials such as gold, cobalt, etc. We should therefore look beyond the plastic dressing somewhat simplistic and think twice before throwing them away when we need them more;
Products based on recycled parts are not good qualities : Consumers tend to believe that once the equipment is no longer working, it assumes that everything that was used to make it is also in poor condition. This is not the case. The precious materials contained in these devices can be recycled more than once and are always functional;
Recycling can compromise your data This idea is absolutely wrong. One of the first steps in recycling is to destroy the memory of your devices. Even if you've been careful to delete the various accounts you've had in your smart device, expert work is done to make sure that no trace of you stays there.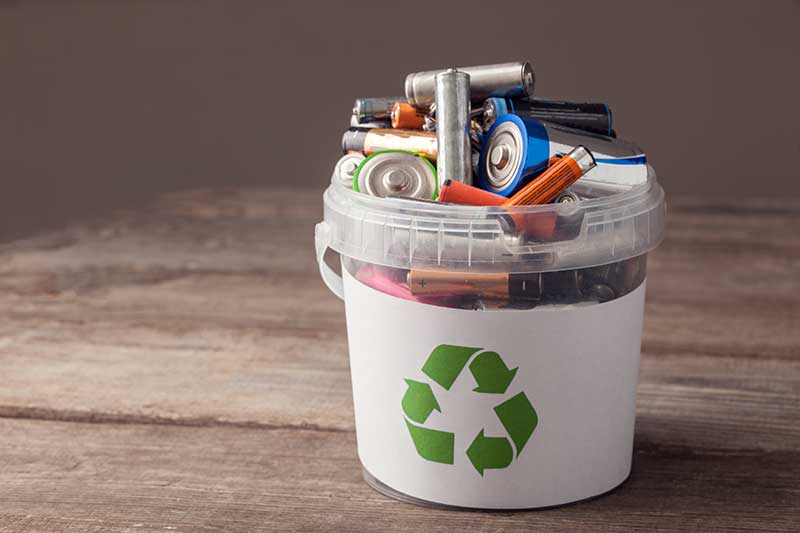 Dangers in the event of non-recycling
It must be made clear: not recycling e-waste accelerates the depletion of our resources. Indeed, the reserves of precious materials of the earth are not inexhaustible. 12 years ago, in 2008, a scientific journal estimated that there were about 20 years of mining left for gold, 22 years of mining for lead, 40 years for nickel and 31 for copper. These figures should sound the alarm in our conscience, because they are alarming. The journal Science and Life went on to explain that if overconsumption did not stop, after 25 years, the minerals essential to the economic development would certainly be exhausted in their entirety.
What other benefits do recycling come with?
Recycling helps the user to have a new device at a lower cost. Indeed, more and more companies are including recycling in their offerings. If the device no longer suits you, you bring it back and leave with a more suitable model. In this case, the device is still usable, but it may as well be destroyed by the productive home for a rehabilitation to the market, because it is not really easy to find a new taker for a device whose performance is not in good shape.
What are recyclable electronic or computer objects?
Cell phones, tablets, desktops, laptops, photocopiers, televisions, video game consoles, mice, and other familiar hardware. While not all of their components are recovered for future use, the most important are. As for the rest, they are crushed and disintegrate more or less reasonably.
Where can you easily have your items recycled?
From Saint-Lambert to Boucherville,via Brossard, Longueuil, Greenfield Park, Saint-Hubert, or Saint-Bruno-de-Montarville, it is easy to have your old appliances recycled. Just take a look at the site www.infoliquidationrecycle.com and the right process will be offered to you. It should be noted that with this company, you will not need to travel. The company will take care of all the details. All you have to do is get in touch.
Every year, a staggering number of cell phones and tablets are abandoned in the Province of Montreal. Meanwhile, only 17% of e-waste is recycled worldwide. The ecological gesture must immerse every citizen so that the city of Montreal and the earth can be preserved. Recycling cell phones and tablets must become a natural gesture.