Cell Phone Recycling and South Shore Tablet
Throwing electronic devices in the trash is a cause of environmental degradation. Each year, more than 60 million tonnes of e-waste are produced around the world. These electronic devices, because they are difficult to decompose, end up polluting the soil because of the toxic materials that make them up and contaminate the soil. For all these reasons, it is important to have the right gestures by first avoiding throwing away these devices once you need them more. Then, to give the land a boost, it would be wise to get rid of old electronic devices while making sure they are left in places where they can be recycled. This article will shed a little more light on the issue of Recycling.
Entrust your old cell phone to a recycling service
For the recycling of South Shore cell phones and tablets, be sure to entrust it to the right structure. If you don't have the option to move to a collection point, the platform www.infoliquidationrecycle.com is available to collect your e-waste wherever you are on the South Shore. Boucherville, Saint-Lambert, Brossard, Greenfield Park, Longueuil, Saint-Hubert, or Saint-Bruno-de-Montarville, no city is inaccessible to this company, which will pick up your old device without any charge.
Why trust a recycling service?
A responsible recycling company is far from selling mirages to its customers. The current urgency is obvious, but it is also clear that recycling is not a magic solution that will solve the current pollution problem with a magic wand, but it will nevertheless avoid contaminating the soil for other decades and will help to save money Now. With the network set up, the recycling service guarantees a second life to the electronic waste collected.
Respect for privacy through data destruction
All the data in your hard drives is destroyed. Whether it is the use of software that meets international standards or physical destruction, there is an assurance that your data will not be exploited for other purposes. If you prefer control to trust, you can always check!
Some precautions to take when recycling your cell phone
Before you even get in touch with the recycling service,make sure you have:
Unblocks the phone by ridding it of all types of code, because sometimes the phone can just be optimized and put back on the market;
Added the various accessories that make up the kit: charger, earpiece, etc.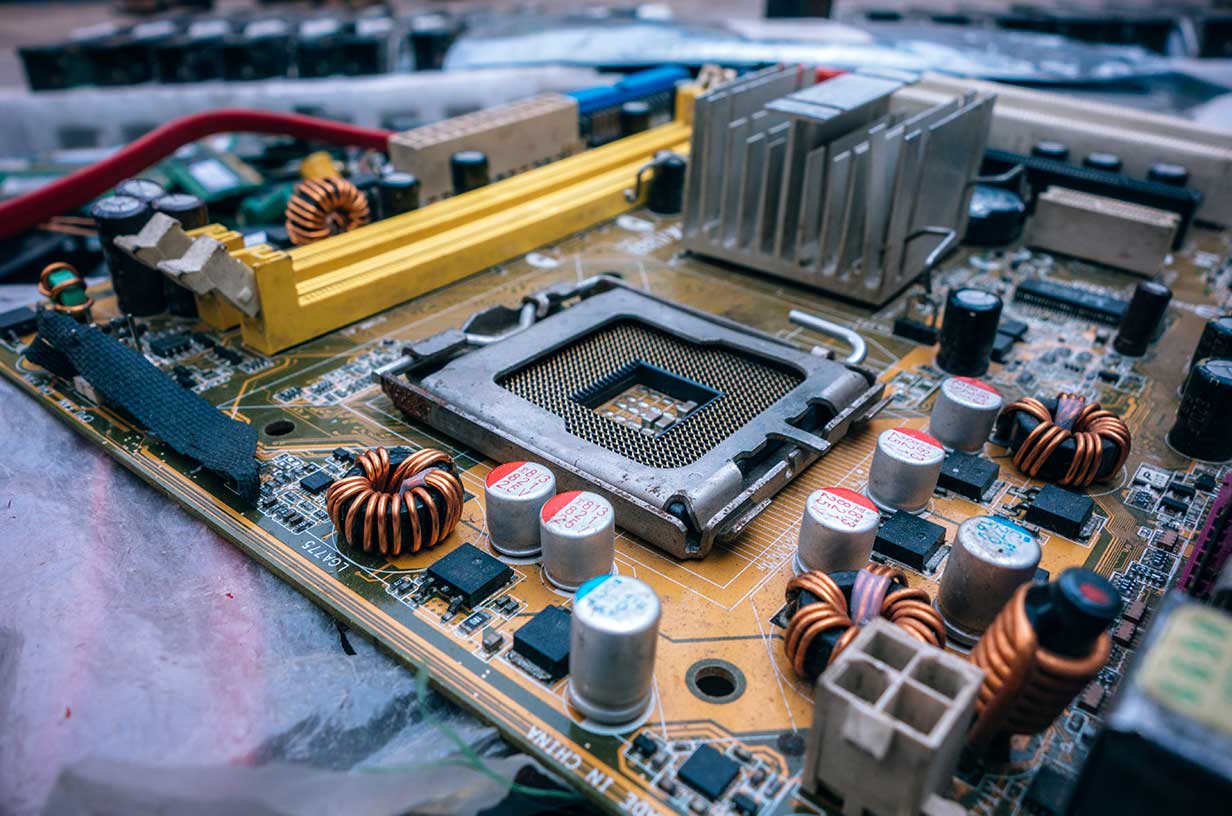 What procedures do you need to recycle your e-waste?
To submit your recycling application, you will need to complete an online application indicating the designation and number of things to recycle (e.g. 25 tablets, 8 phones, etc.). Once this step has been validated, your pickup request will be processed as soon as possible and if validated, the company will take full charge of the collection.
The reasons behind recycling e-waste
Tackling waste of resources is one of the main reasons that have contributed to the growth of recycling. Indeed, as industrial companies are increasingly in need and land reserves evolve into decrescendo, the alternative of recycling has been designed. The latter avoids excessive energy consumption while reducing energy consumption impacts of pollution.
Some good reasons to recycle your old cell phone
After a while of use, the old devices are forgotten in the closet in favor of newer model. A model whose design very often requires a lot of raw materials. The cost of the new technology has to be paid. By tapping into resources to make ever more powerful phones, a significant amount of resources is committed when this can be avoided by recycling the old phone. Indeed, even if it is "has been" because of its appearance and perhaps its functionality, the commodities having been used for its design are still usable. If you're looking for more reasons to have your cell phone recycled, be aware that:
You help slow down resource depletion;
You help an ordinary individual not to spend fortunes to buy a tablet;
You help reduce pollution from toxic materials in phones.
Some components of recyclable cell phones
The tablet and cell phone contain quite expensive materials. Those that are recyclable are: plastic (about 50%), copper (about 15%), cobalt (4% generally), silver (about 1%), glass (at a rate of 15%)… and mercury, which is quite dangerous.
Sustainable development, ecology, and the protection of the planet are at the heart of all the debates. Put yours on it. Once you want to change phones, don't throw away the old one. Contact the recycling service closest to you and do good to the land. No city the South Shore is not left behind!