Computer and laptop recycling

After a certain period of use your electronic devices become obsolete or defective. In many cases, old electronic devices pile into a room and its forgotten. However, you should get rid of all its elements that clutter your space and pollute the environment. All you need to do is have them recycled by specialized companies in Montreal, such as Infoliquidationrecycle, to benefit from several advantages.
What do recyclable appliances mean?
All electrically powered appliances are called electrical and electronic equipment waste (EEDs). There are also the various connections used to make connections. The energy can come from batteries, batteries or a branch to the sector. In general, all electronic devices and components can be recycled.
You can recycle your various computer and office equipment when you no longer use it. In this category, there are computers, printers,central units, cathode screens, keyboards, mice, modems,etc. Your telecommunications devices such as mobile phones or cell phones can also be recycled.
Not only can the various components of these devices (metals, integrated circuits, or plastics) be recycled, as can the power sources, but also telephone or electronic accessories: Cables, chargers, batteries or batteries are therefore recyclable.
To finish this list, you can have all your appliances recycled cold or non-cold when you buy others. When you see an equipment bearing the logo of a barred garbage can,it means that it should not be put in the trash. On the contrary, it poses a risk to the environment and must be disposed of in an appropriate structure (recycling and recovery agency).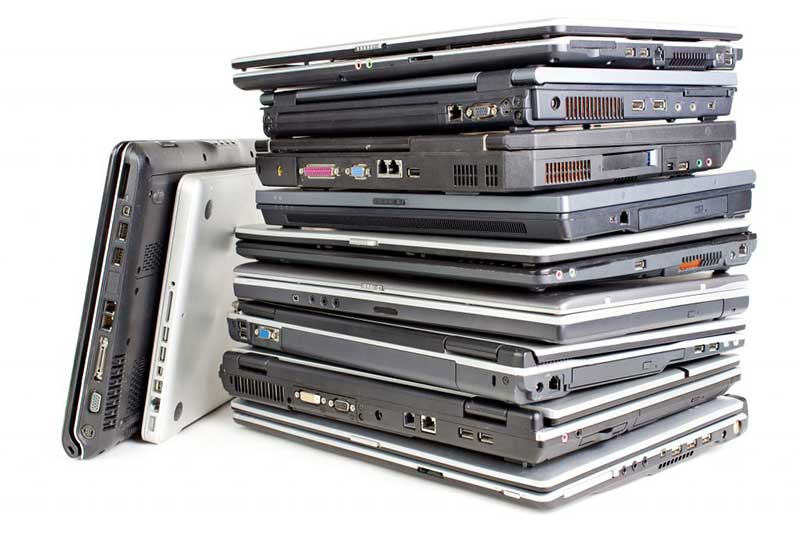 Benefits of recycling your equipment?
Recycling is a process that consists of protecting the environment, contributing to the economy, creating jobs, by offering new life to your electronic equipment and devices. In fact, it consists of grouping DEEE waste, processing it and re-introducing it into the manufacturing cycle of electronic devices. There are many advantages to doing this.
Protecting the environment and natural resources
Undoubtedly, the preservation of nature is one of the major consequences of recycling. It reduces the amount of waste released from nature, and the amount of toxic and hazardous substances contained in electronic devices scattered in nature.
All electronic components are made of natural resources such as metals (gold, copper, aluminum) that happen to be non-renewable and exhaustible. It is then necessary to recover its parts or components still functional (in condition). Thus, this processallows to obtain reusable elements in devices out of use and will then be brought back into the life cycle for the manufacture of new equipment.
Job creation
Another benefit of recycling electronic objects is the creationof job opportunities. This growing industry recruits nearly 8,000 individuals each year and also provides lower-cost recycled electronic devices for more economically disadvantaged people.
How do I recycle your devices?
To recycle your computer or laptop or electronic device in Montreal, there are a number of options available to you. However, they are all free except when you decide to take the services of a technician for a repair.
One way to recycle your unutilized device is to go to a collection location. Find them near you in Montreal, on the north shore or on the south shore. You fill out our form and confirm your date for recycling.
Ville-st-Laurent, Kirkland, Mascouche, St-Jérôme, Mascouche, Repentigny, Boucherville, St-Eustache, Longueuil, Boucherville, Lachine, Lasalle, Dorval, Côte-St-Luc, Dollard-des-Ormeaux, Pointe-Claire, Boisbriand, St-Thérèse,