Recycling wires and metal cables of all kinds in Montreal's North Shore
Do you have wires and wires placed in your storage bins or in your warehouse? You don't know what to do with them like you don't use them anymore. Keeping them this way, throwing them in the trash or putting them on the sidewalk is the wrong option because these wires and wires represent a real danger to the ecosystem. They can release substances that are harmful to the environment. Find out how to recycle them while respecting the planet.
Why do we need to recycle wires and wires?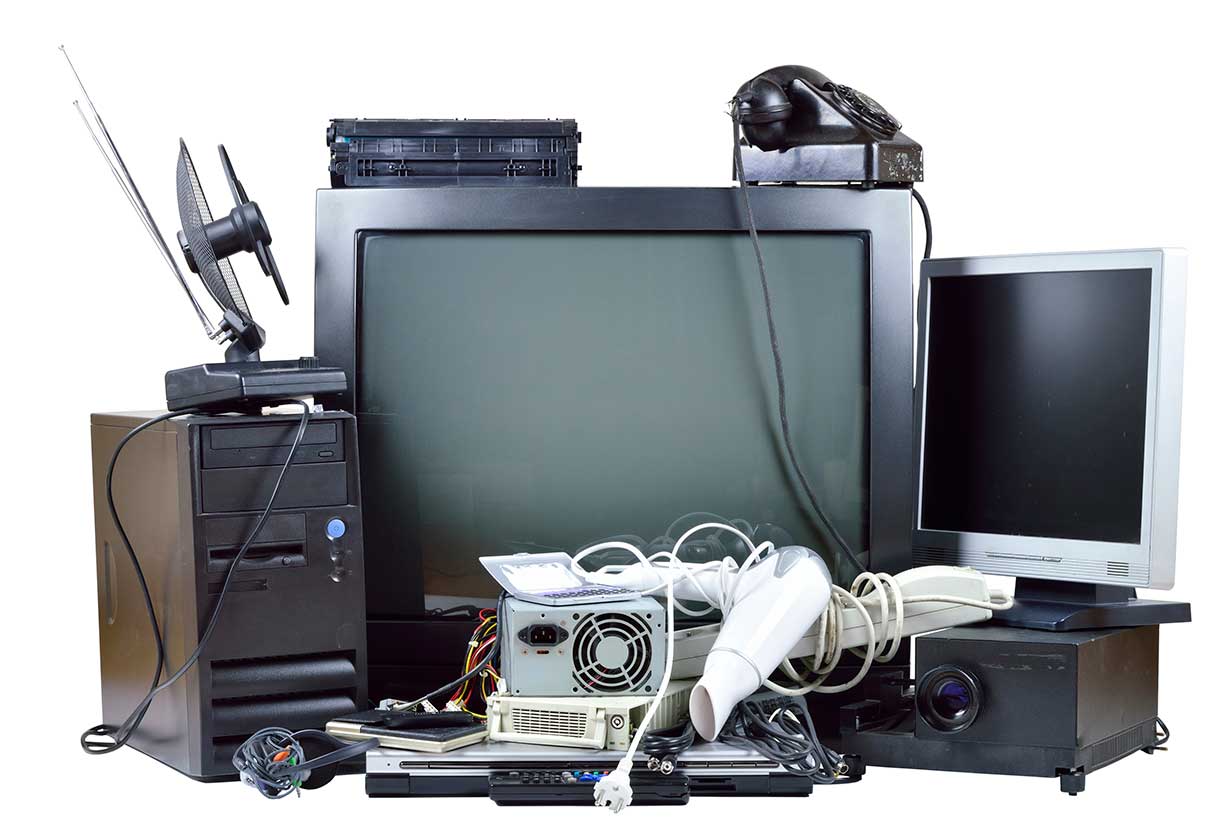 Electrical wires and cables contain metals such as silver, copper, gold and more specifically palladium; they have a high content of aluminum, zinc, lead.
They are also filled with persistent pollutants such as mercury, arsenic, plastic, glass and ceramics.
These toxic components that endanger the inhabitants contaminate the ecosystem, a source of wealth and income.
The consequences are on the one hand human such as exposure to cancer, damage to the reproductive system, blood, nervous, respiratory, bones, kidneys.
On the other hand, they are environmental, because the soil, the basement, the air, the water are polluted; infecting agricultural products.
How do you recycle your wires and wires on the North Shore?
If you live on the North Shore and want to recycle cables and electrical wires that clutter you, our company can pick them up at no cost at your business or warehouse. We carry out appropriate recycling that respects the ecosystem, and gives new life to these materials by proceeding with an eco-responsible transformation. The collection takes place in the following localities: Laval, Blainville, Repentigny, Boisbriand, Bois-des-Fillion, Lorraine, Rosemere, Sainte-Anne-des-Plaines, Sainte-Thérèse, Deux-Montagnes, Saint-Eustache, Sainte-Marthe-sur-le-Lac, Pointe-Calumet, Saint-Joseph-du-Lac, Oka, Saint-Placide,
So if you live in one of these cities, find out how to get your wires and electrical cables picked up.
How do you get your electrical wire waste picked up on the North Shore in Montreal?
To get rid of your electrical wires and cables, simply fill out an online pickup request. Your application will be processed within 24 hours. You confirm the date, and the pickup will take place within a maximum of 72 hours at no cost.
You don't pay anything for pick-up or transportation. You will even receive a certificate of destruction of your data which is also free of charge.
Your old equipment will be properly recycled. The major challenge is to respect and protect the environment.
What types of wires and wires can be recycled on the North Shore?
If you have printers, computers, you must also have all the cables and wires that allow these devices to work. You can identify in the list below which cables and wires can be recycled.
Power cables: These are cables used to connect an electrical device to a power source; they end with a power outlet. Their role is to turn electricity into a usable direct current in your PC.
These recyclable power cables can be extracted and crushed to make other materials.
After their recovery, these materials will be recycled.
SMA Cables (SubMiniature Version A): This type of coaxial connector has a coupling mechanism that can be screwed. It is an antenna cable that is now very popular in the field of high frequencies.
Generally, it is the cable or antenna that wears out and is therefore recovered, shredded, adequately to give it a new life.
The Universal Serial Bus: Very used for audio exchanges, laptops, tablets, smartphones, it allows the transfer of data, sound, videos. It is a cable whose purpose is to exchange information.
It consists of two ends: one host connected to the device and the other called slave connected to a charger or computer, each has a connector.
This cable is made up of at least four wires inside the rubber that covers them. They will be ground in an eco-responsible manner using specialized machines.
The HDMI Cable: It's a new high-definition, 100% digital standard, replacing the old Peritel Takes, which are widely used in High Definition televisions.
It's a common connector for sound and video.
A wide variety of connectors can be identified (Micro HDMI, mini HDMI and HDMI) for different types of devices.
Network Cables: Also called Ethernet cable, network cable is a computer hardware used for the transmission of computer data. It allows you to connect your console, computer, TV set-top box to an internet connection: it's the cable that connects you to a connection.
In addition, there are several types: multi-british cables, monobrin, right or cross.
Similarly, you have the choice for the different categories: the most requested are category 5, category 6, category 7. The main difference is the transmission speed from 100 MHz to 10GB.
Audio Cables: Audio cables are a physical connection that sends digital audio signals through light; thereby eliminating any interference from loops en masse. It's a cable used for speakers.
Also, wires are becoming more flexible and therefore easy to work with. They provide you with maximum audio clarity, allowing you to better enjoy your digital audio equipment for rich sound; even at very strong volumes.
In addition, it consists of two outputs that are inserted into the Port Digital Audio In from the speaker, and the other into the Digital Port Out of your TV or radio.
Parallel cables: Parallel cables are connectors found on the back of PC-enabled computers that rely on parallel communication. They are designed to connect the printer cable.
Because they are robust, they are also used for other connections such as the scanner, the camera, the video conferencing, the CD-Rom engraver.
But today, this interface is gradually being replaced by USB cables that allow for higher throughput, more maneuverable and really less expensive and cumbersome.
You can now identify all types of cables and electrical wires you own at home or in your business. Don't hesitate to declutter if you don't use them anymore. Don't throw them away any way. With the help of our company, help recycle them in an eco-responsible and environmentally friendly way.