Recycling and pickup of computer and office equipment on the North Shore
Do you want to recycle your computer and office equipment? A beautiful initiative that constitutes an eco-responsible and commendable attitude. Indeed, in the world the figures for e-waste are growing. And here in Canada, the trend is not the brightest. To do this, if you have outdated or non-user computer and office equipment, we take care of recycling them for the greater good of the environment.
Why recycle your computer and office equipment?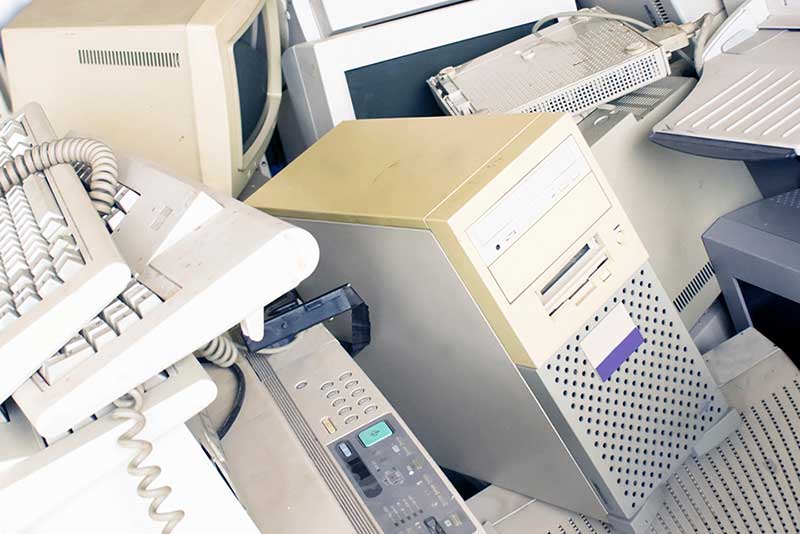 Worldwide, it is generally estimated that computer equipment accounts for about 12 million tonnes of the 56 million tonnes of e-waste produced in 2019. In Canada, each capita produces an average of 20.4 kilograms of electrical and electronic waste per year. This represents about 170,000 tonnes of waste for the entire population of Quebec.
However, where it gets tougher is the rate of recycled waste across the country. It is estimated that of the 20.4 kilograms of waste produced, only 5 kg are recycled, according to a study by Electronic Product Recycling Canada. This rate may vary from city to city, but it is still suggestive of the efforts to be made.
If you live in and around the North Shore such as Laval, Terrebonne, Blainville and Saint-Jérôme, we pay for all your computer and office equipment at no cost. This offer is aimed at individuals as well as companies (commercial or industrial). The latter are still more concerned since renewing their working tools a little more regularly. They then come to build entire parks of damaged and obsolete equipment that mostly end up in very unsuitable reconditioning cycles.
For individuals, they generally do not sort between household waste and e-waste. The garbage cans are used to accommodate everything, with the main drawback of household exposure to the harmful effects of certain computer components.
In both cases, subscribe to our services, allows you to benefit from a free collection of all your computer and office equipment. For this purpose, or whether in the suburbs of the North Shore such as the cities of Saint-Eustache, Boisbriand, Repentigny, Sainte-Thérèse or Rosemere, Info Liquidation Recycle is here for you. The processing time for pickup requests is no more than 24 hours and we take a maximum of 72 hours to process them. In addition to the collection which is free, the transport of your e-waste is also free.
What are we really recycling?
Working in all the cities there from Montreal's North Shore such as Loraine Mirabel, Deux-Montagnes and Sainte-Anne-des-Plaines, we recycle a diverse range of electronic and electrical equipment. Nevertheless, desktop computer equipment is the material we recycle the most. To this end, below is a non-exhaustive list of these equipments that we regularly recycle.
Screens: There are several types of screens. There are TRCs, LCDs, LEDs and Plasmas. Each of these screens being designed differently, their treatment in recycling is also different. However, after being processed, 100% recycling with ferrous metals is obtained at the flat screens. Thus, recycled steel will be used for example in construction.
Non-ferrous metals such as aluminium and copper are also 100% recycled. These are then used in the manufacture of parts or automobiles for the former and cables for the latter, etc.
Printers: Regardless of the brand of the printer, it should not be left in a trash can or introduced into a conventional recycling cycle. Printers are known to contain non-biodegradable substances and materials.
So by retrieving this device from you, we take care of treating it so that it is used for another use. This is the case of plastic, which is recovered at a small percentage, is still useful for making hidden parts for automobiles.
Scanners and faxes: With the same risk to the environment as printers, scanners and faxes are office equipment that can be used differently when they are defective. We process them separately to obtain different materials (plastic, aluminum, etc.). These will then be used in the automobile, for the design of computer equipment.
Ink cartridges: With more than 80% of cartridges not recycled, there's cause for concern. In fact, which is highly polluting to the environment, ink cartridges can be sent back to their manufacturers in some cases for re-enhanced. However, this rarely happens and will take time. Info Liquidation Recycle goes to your company free of charge and collects ink cartridges. After processing, certain elements that make it up such as stainless steel, steel, aluminum or copper can be used for other purposes (cans, electrical wires, etc.).
Computer towers: There are now many tower boxes in houses and even in corporate stores. Most of the time, they accumulate dust because they are useless. And yet, composed of steel, aluminum, plastic and sometimes wood or plexiglass, the case can be useful in more ways than one. In addition to the fact that it can be adapted to house and protect other components of computer devices, it can be recycled to be used to make other boxes.
Laptops: Your laptop is no longer functional… It also can't be repaired… There is absolutely no point in throwing it away for two reasons. The first is that your machine contains substances harmful to humans and the environment. The second is that your computer can be recycled and many raw materials can be removed. Thus, after processing the plastic parts of your defective laptop can be used to design auto parts; 100% recyclable ferrous metals will be used in construction (automotive or building); Etc.
What are the benefits of recycling computer and office equipment?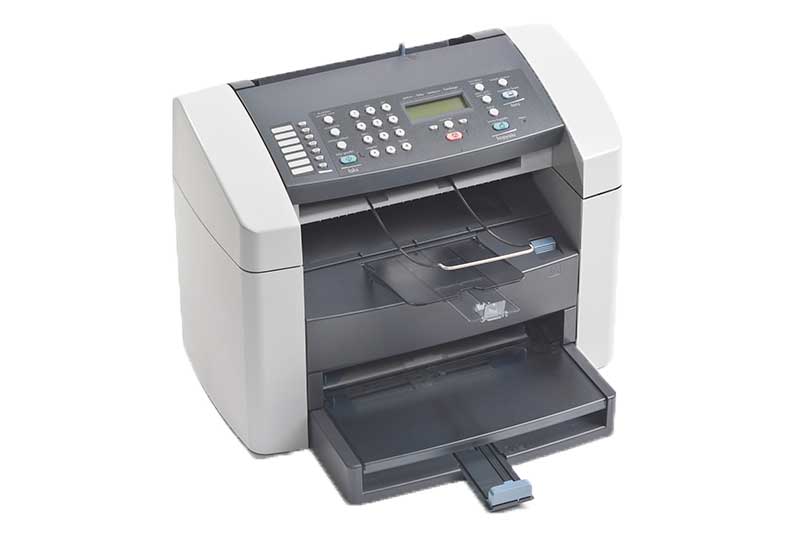 There are many advantages to recycling your computer and office equipment. Indeed, thanks to the recycling of many raw materials are removed from the old equipment and put back into circulation. In addition to being environmentally friendly, it also gains economically. We create jobs for young people, we spend less energy to extract the resource, etc.
In terms of health, recycled products are a good way to reduce people's tendency to dispose of equipment. That's why we're committed to getting them back for free. As a result, populations are less exposed to certain harmful compounds.
Why use our services?
Present in the suburbs of the North Shore such as a Bois-des-Fillion, Oka, Mascouche and Sainte-Marthe-sur-le-Lac, we are here to get rid of all the equipment that clutters youup. We then play on our proximity, our promptness, but also our passion for everything that is related to ecology to make eco-citizen gestures with you. To this end, do not hesitate to subscribe to our services.