Recycling and pickup of telecom equipment Montreal
Telecommunications equipment is an integral part of the daily lives of individuals and professionals. They are useful for communicating, but as soon as they are at the end of their life and no longer functioning, they quickly become cumbersome. In this case, the first reflex is usually to think about throwing them away. However, this is not the best solution. It's a good idea to recycle your telecommunications equipment. But why opt for this operation? How do I make it in Montreal? Learn more in this article.
Why recycle telecommunications equipment in Montreal?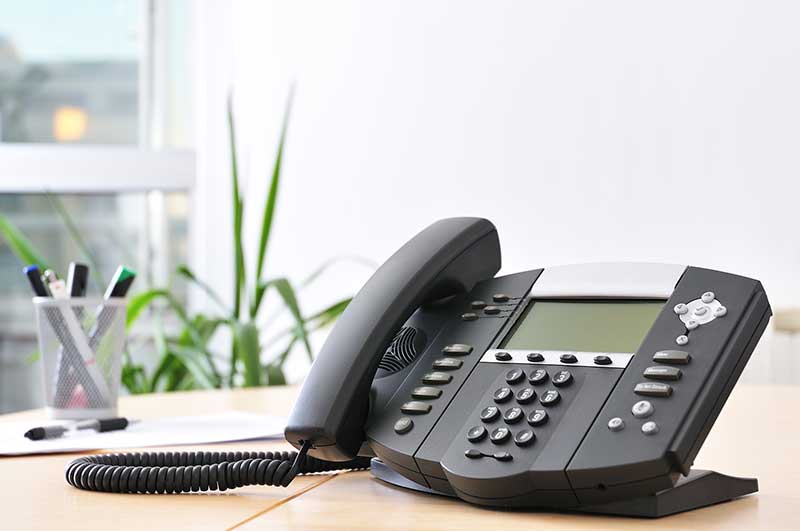 It seems obvious that we need to get rid of electronic equipment that we no longer use. Yet many do not part with it. They do it either because they do not know how to get rid of them, or because they prefer to keep them. Others simply throw their used computer equipment into the garbage. None of these actions, however, is appropriate.
In reality, throwing telecommunications equipment or other electronic equipment in the garbage cans has a negative impact on the environment. The reason for this is the toxic materials in these items. As a result, they pose a real danger to the ecosystem. Instead, the focus should be on recycling environmentally friendly telecommunications equipment. Therefore, turning to electronics recovery experts is the best choice to make.
Indeed, these experts like Info Liquidation Recycle are qualified to offer a professional service of recovery of end-of-life equipment. And these are the services we offer you. We are in control of and complying with new legislation governing the treatment of out-of-use telecommunications devices. If there are reusable components in these devices, we will save them and give them a second life. This is an ecological approach oriented zero toxic waste.
On the other hand, whether you're in Montreal or nearby cities such as Pointe-Claire, Dorval, Kirkland, Dollars de Ormeaux, Pierrefonds or Cote St-Luc, sorting and getting rid of your old telecommunications devices allows you to save space in your home or business. So you can enhance or optimize your space and make your living environment more attractive and uncluttered.
How do you recycle your old telecommunications equipment in Montreal?
To do this properly, you must entrust your end-of-life computer equipment to the experts in recovery procedures.
Outdated device recovery procedure: how does it work?
First, we precede the free collection of your telecom equipment to your company. After their recovery, these equipments will be dismantled and shredded by the care of the qualified members of our teams. Then, they will grind the right for each type of material. Depending on the nature of the computer components, this can be done manually or by machine.
Then we will sort through the debris to collect the recyclable portions. Again, sorting will be done to separate the recycled elements according to their nature. Thus, plastics will be separated from ferrous metals, cables, etc. Recyclable materials found in these devices are usually copper, silver, lead and mainly plastic. The latter are revalued in the manufacture of new products.
For impeccable service that respects privacy, we ensure the total destruction of personal or confidential data on hard drives or other storage media for recovered equipment. In the event that no component is recyclable, we completely destroy the media in question. To reassure the customer, at his request, we can provide him with a certificate of destruction of personal data.
It should be noted that waste from the various stages is destroyed according to safety standards in order to preserve the environment.
What can I do to benefit from the equipment recovery service in Montreal?
To benefit from our services, you must contact us by phone to provide the necessary information or complete the online pickup application form directly. It will only take you a few minutes. This completed form allows us to know the types of equipment to be picked up, their quantity and the location of the operation. This information is crucial to optimize travel and thus reduce the carbon footprint of transport.
Following your request and the confirmation of a date, we travel to the site free of charge and in a short time to retrieve your equipment.
What types of telecommunications equipment are involved?
The recycling of telecommunications equipment involves several equipments, namely:
Modems: Still known as modulators and demodulators, these devices provide access to the Internet. There are two types of modems. One is external and the other is internal. The recyclable materials of these equipments are mostly plastic. However, some of their components are recoverable. These include power cables, cable systems, ISDN and DSL.
Routers: This is a type of equipment that allows different devices in a local network to connect to the Internet through the Wi-Fi network it creates. To work, they are usually connected to a modem. The recyclable materials of this device include plastic, glass, aluminum, steel, wood, foams and sometimes the processor, the motherboard as well as management ports, Ethernet and network.
Switch: Still called a switch, this hardware is a case with several Ethernet ports. Its role is to network the devices of the computer system and to ensure communication between them. Its recyclable devices include cables, electrical wires, silicon, contactors and electromechanical, control and static relays.
Internet Terminal: This is a telecommunications network equipment that provides the interface with the user. After the recovery of this equipment, it is possible to recycle plastic, aluminum, graphite, lithium as well as ceramic materials.
Phones: They are devices originally designed to allow men to communicate through voice calls. They use a telephone network and telecommunications operator offers to operate. To make a call, simply sign up for a subscription and dial a number. When collected, recycled items are often plastic, carbon, ferrous metals, tin and more.
Cellular: Cell phones are the mobile phones that allow their users to communicate through a relay change. They work even if the interlocutors are miles away from each other. However, network coverage is required. When recovered, it is possible to recycle items such as cobalt, plastic, glass, precious metals such as platinum and silver as well as ferrous metals such as copper and nickel.
Telephone circuits: Also known as "telephone lines," these telecommunications channels are used to transport scanned signals and users' voices using ADSL and specialized wires. After collection, the recovered items are usually plastic, cables and ferrous metals.
Transformers: These devices consist mainly of windings and a magnetic circuit. They mechanically transfer energy between a generator and an electric motor (switchers) or transmit energy between primary and secondary through a magnetic circuit (static). After recovery, copper, iron and zinc can be recycled.
This is the merits of recycling telecom equipment in Montreal, as well as boroughs such as Cote-Des-Neiges, Lachine, Ville Saint-Laurent, Anjou, Verdun, Pointe aux Tremble, Rivière des Prairies and La Salle.