Recycling Of Piles and Power Sources on the North Shore
Batteries and power sources are very useful for our small home appliances as well as for our vehicles and other machines. However, after their use, it is recommended that manufacturers remove them or users should not throw them away in any way. Indeed, even if they are out of use, these batteries and power sources can still be useful. Our company, which operates in Quebec, particularly in the suburbs of North Shore such as Laval, St-Eustache, Terrebonne, Blainville and Boisbriand, takes care of their collection and recycling. For this purpose, please contact us.
Batteries and power sources, a real danger once out of use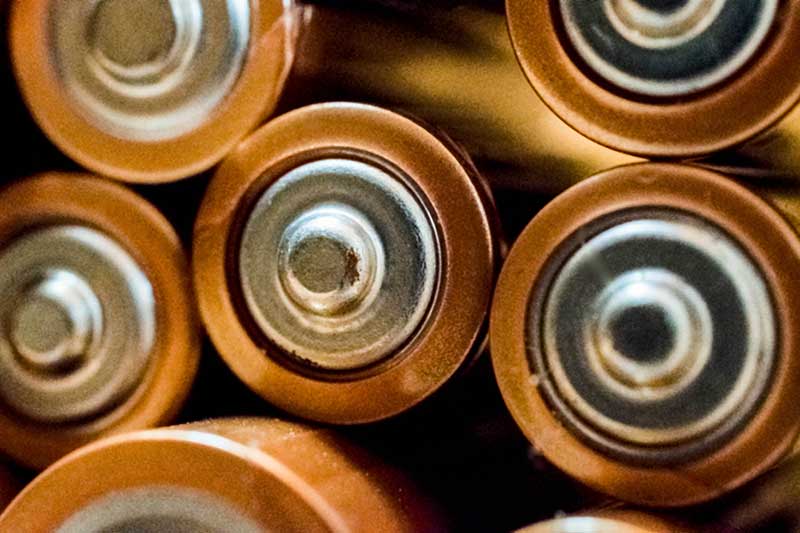 A lot of people certainly don't know that. But it should be remembered that batteries and power sources represent a real danger once out of use. Containing many harmful elements, batteries and power sources can cause significant dangers to both the body and the environment.
For environmental problems, it is mainly the release into the environment of dangerous compounds inside batteries and power sources. But, we could also complete the slow degradation of certain components, like the battery envelope for example. So what are these components that are so dangerous for batteries and power sources to deserve such a specific treatment. These include:
Cadmium;
Mercury;
Lead;
Lithium;
Etc.
Batteries and power sources, the benefits in the case of recycling
Recycling batteries and power sources has real benefits. Recycling prevents many chemical components from being released into the wild through waste. As a result, their treatment saves resources, but also less pollute the planet.
Recycling batteries and power sources allows some of their components to be used several times in a row, whether they are dangerous, valuable or ordinary.
What materials can be derived from recycling batteries and power sources?
Although some of their components are known to be unsafe to handle, batteries and power sources offer a recycling potential of more than 50%. To this end, here is a list of materials and a varied range of products that can be recycled.
Non-rechargeable batteries/rechargeable batteries: There is a difference between non-rechargeable and rechargeable batteries. We find the first in most of our small devices, including watches, remote controls or some flashlights. They are distinguished in two categories: button batteries and stick batteries. Their particularity comes from the fact that they are only used once.
Rechargeable batteries still known as electric or battery batteries are usually found in mobile phones, MP3 players, etc. The best known are the Ni-Mh or Ni-D batteries. Their particularity lies in the fact that they can be loaded between 500 and 2000 times during their lifespan.
In both cases, these batteries contain many recyclable elements. The iron they contain is used to make stainless steel instruments, zinc is used in the manufacture of roofs or other batteries, cadmium is very useful for making other batteries, lead is in high demand in the automotive industry will be used in the manufacture of batteries in this sector, etc.
UPS batteries: widely used for inverters, they are renowned for their power. During their treatment, a variety of components are recycled. Thus, lead is used to make new batteries, plastic in the case is used to make hidden parts for cars, ferrous and non-ferrous metals are used as industrial raw materials to make kitchen utensils, spare parts, etc.
Industrial batteries: more powerful than previous ones, industrial batteries are used for forklifts, boats, floor cleaning machines, transpalettes, etc. From their recycling, we get mercury that will be used in the chemical industry, copper that will be used in the manufacture of electrical wires, cobalt that can be used in the manufacture of mobile phones, nickel which is very useful for making stainless steel, etc.
Car batteries: they are classified in the category of industrial batteries especially with regard to the batteries of hybrid cars. As with other types of batteries, the recycling of car batteries provides a wide range of recycled products. These include lead, cadmium, lithium, plastic and many other elements that will be used as raw materials elsewhere in the industry.
What are the reasons to call on our company
Recycling batteries and power sources is everyone's business. This is an eco-citizen act to which our company has been a major contributor for several years. In fact, present on the North Shore and in all the surrounding suburbs such as Mascouche, Rosemere, Repentigny, Sainte-Thérèse and Mirabel, we take care of the collection, collection and recycling of your electrical and electronic waste. In the case of batteries and power sources, just contact us.
All you have to do is fill out the toll-free pickup request on our website. It will be processed as soon as possible (maximum 24 hours). In addition, you receive a visit from one of our trucks up to 72 hours after receiving your request.
So, are you ready to become an eco-citizen? Our services take into account both commercial and industrial companies. Together, let's help make our environment more sustainable…